One Year +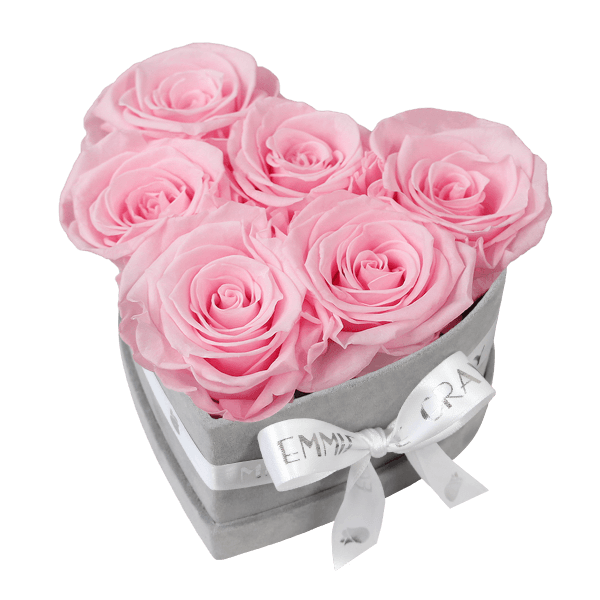 Classic Infinity Rosebox | Bridal Pink | S
The natural roses of our Infinity Collection are preserved by means of a special method and last for one to three years. They are a highlight in any setting and give you years of pleasure.
Our heart-shaped rosebox is the ideal gift for special occasions or just for the moments in between for loved ones. Whether for a birthday, as a thank you, or simply out of love—with this unusual heart arrangement you can pamper your loved ones in a very special way.
The boxes in our Velvet Collection are grafted with velvet and unique in their soft touch. The noble finish gives this rosebox that certain something, making it stand out in a special way.
Can be customised in any rose colour you could wish for. Custom orders upon request.
Our rosebox in size small is the perfect gift for every occasion: as a get well or a birthday wish, for romantic occasions, as a thank you, or simply out of friendship. The handmade bouquet consists of quality roses with a large head, which are only purchased once you have placed your order.
Roses count: 7 ± 1
Prices incl. VAT plus shipping costs
Available Delivery on requested date
incl. free greeting card
Order number:

INF-SGH-CLASSIC-BRPI